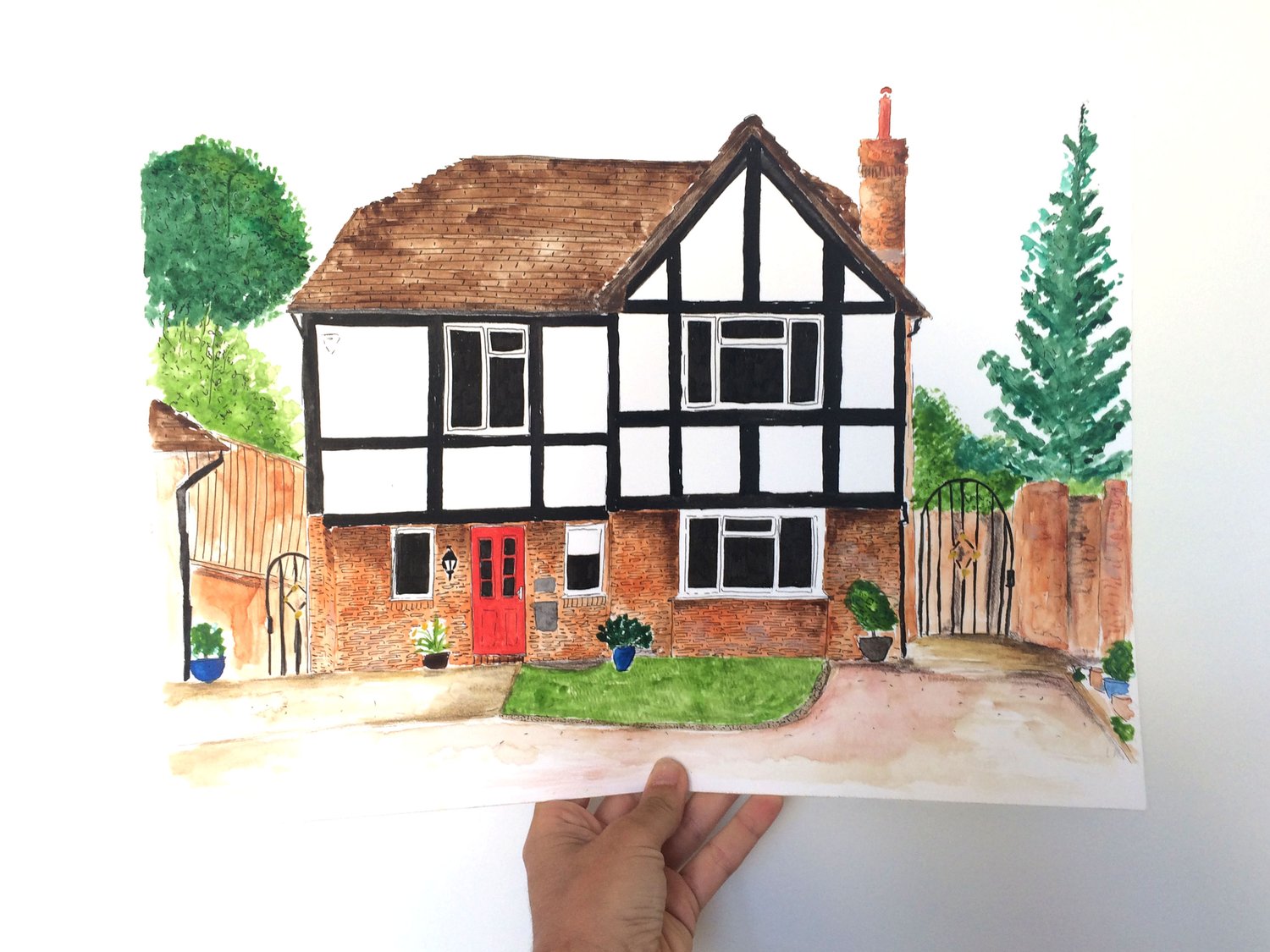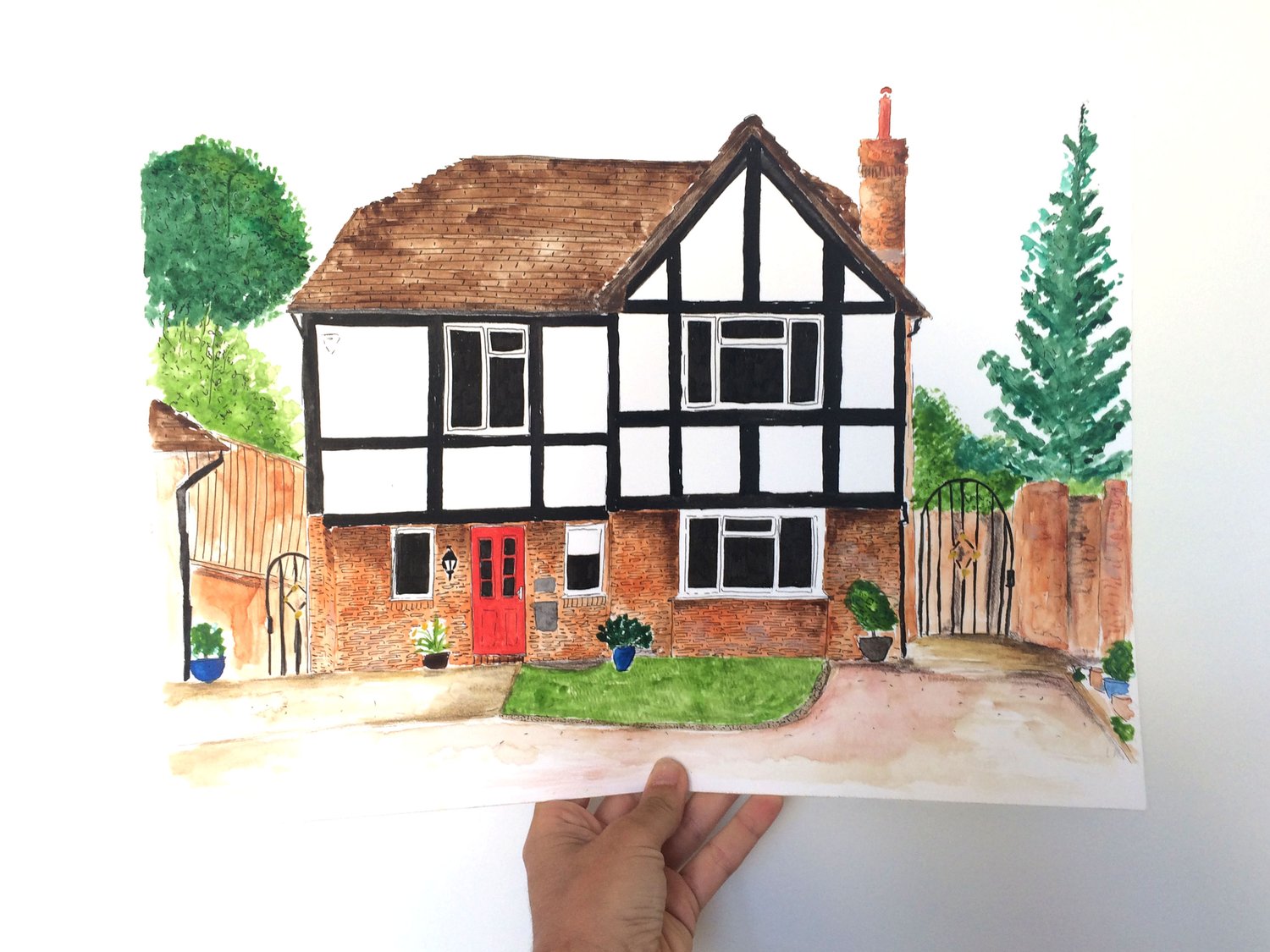 House Portrait
£90.00
**OPEN AGAIN to House Portrait commissions. **ON SALE**
An A-5 size Original Illustration of your home.
The illustration is made with ink, watercolors and color pencils on a 300g. watercolor paper.
*Please send me a couple of photos of your Home Sweet Home to my email, lore_rozas@hotmail.com.
*Please also send me an email if you wish to see more House Portrait examples or you need more information.
*All packages come with a protective plastic and a think cardboard paper at the back.
*Made in UK.
THANK YOU!